Dr. William Schapaugh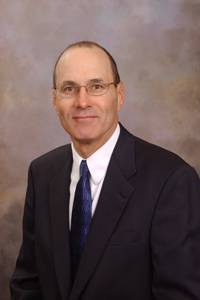 Professor
Soybean Breeding
Kansas State University
3008 Throckmorton PSC
1712 Claflin Road
Manhattan, KS 66506
Ph: +1-785-532-7242
Fx: +1-785-532-6094
Education
Ph.D. Plant Breeding, Genetics, Purdue University, 1979
M.S. Plant Breeding, Genetics, Purdue University, 1977
B.S. Agronomy, Iowa State University, 1975
Publications
Junghoon Lee, Harold N. Trick, and William T. Schapaugh. Modified lipid content, enhanced seed viability, and increased freezing tolerance on transgenic soybean with attenuated Phospholipase Dα activity. In Vitro Biology Meeting, Charleston, SC, June 6-10, 2009.
Jiarui Li, Timothy C. Todd, William T. Schapaugh, and Harold N. Trick. Host-delivered RNAi: an effective strategy to silence nematode genes in transgenic hairy roots of soybean. In Vitro Biology Meeting, Charleston, SC, June 6-10, 2009.
Jiarui Li, Timothy C. Todd, William T. Schapaugh, and Harold N. Trick. Soybean cyst nematode (Heterodera glycines) resistance in Glycine max by RNA interference strategy. 2009 Kansas Soybean Expo, January 7, 2009, Topeka, KS.
Jiarui Li, Timothy C. Todd, William T. Schapaugh, and Harold N. Trick. Identification of RNA interference induced soybean cyst nematode (Heterodera glycines) resistance in Glycines max using a hairy root bioassay. World Congress on In Vitro Biology, June 14-18, 2008, Tucson, AZ.
Levi Walker, William Schapaugh and P.V.V. Prasad. 2007. Genetic variability in heat tolerance of pollen germination in soybean. ASA-CSSA-SSSA 2007 International Meetings. Abstract.
Jianye Meng, William Schapaugh, John Reese and C.M. Smith. 2007. Mapping an aphid resistance gene in soybean genotype K1621. ASA-CSSA-SSSA 2007 International Meetings.
Loecker, J.L., N.O. Nelson, W.B. Gordon, L.D. Maddux, K.A. Janssen, and W.T. Schapaugh. 2010. Manganese response in conventional and glyphosate resistant soybean. Agron. J. 102:606-611. (KAES publication 10-045-J)
Research
The Soybean Breeding and Genetics project focuses on the development and identification of soybean cultivars and germplasm that complement the growing conditions and production constraints in Kansas. Improved genotypes are developed with enhanced traits such as yield, stress tolerance, oil quality, and resistance to diseases and pests.

The major focus of this research is to develop cultivars and germplasm for use in the general crushing market. However, opportunities exist for soybean producers to supply seed for specialty markets involving the industrial or food use of specific cultivars. Cultivars used in the production of soy milk, tofu, natto and high protein meal are emphasized.

Our material can provide the foundation for the next cycle of genetic gain by serving as parents to develop new populations and new lines by other public and private breeding programs as well as our own program, or our non-GMO and GMO material can be licensed and released directly as cultivars for commercial production.

This project also develops strategies for the deployment of varietal resistance to manage diverse and variable SCN populations and other pathogens.
See 2015 Performance test results, and KS Foundation Seed price list for details on purchasing elite lines.

Additional Links for Dr. Schapaugh's Research
Staff & Students
Rene Hessel - Assistant Scientist
Garrett Glanzer - Assistant Scientist
Dennis Hitz - Assistant Scientist
Teaching