eUpdates: For Agronomists & Farmers
News
K-State Soil Judging Team places sixth at national contest with top individual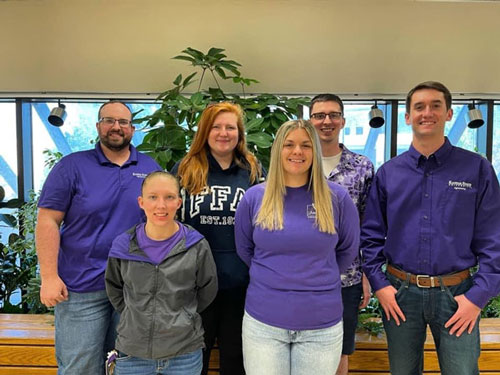 K-State's Soil Judging Team recently competed in the 2021 National Soil Judging Contest, which was conducted in a virtual format for the first time in its history. A total of 21 teams comprising 140 students competed in this year's contest. The K-State team performed well, placing sixth overall. Team member Jagger Borth placed first overall as an individual contestant.
Soils Team Brings Home National Honors
The K-State Soils team took fifth place at the National Soil Judging Contest in San Luis Obispo, California. Katie Fross placed 3rd overall, Jagger Borth 8th overall, and the team placed 10th in Group Judging. Team members were: Trent Haverkamp, Megan Owens, Lucas Scott, Katie Fross, Jagger Borth, Peter Bergkamp, and Abigail Kortokrax. The team is coached by Jake Ziggafoos (Assistant Coach), Colby Moorberg, and DeAnn Presley.
NACTA Crops Team Takes National Title
The K-State Crops Team won first place in the national contest hosted by Murray State. Individual placings were: Nate Dick, first place; Kaylin Fink, third place. Furthermore, the team placed first in the Precision Ag contest. Individual placings were: Jayden Meyer, first in combines; Nate Dick, first in planters. The team also took second place in the quiz bowl competition.