Welcome to K-State Agronomy!
Here at the Department of Agronomy, we strive to equip students and industry members with the tools they need to serve our communities and society as a whole through agriculture. Through each facet of our work, we emphasize the importance of sustainable and efficient practices to conserve our resources and protect the land.
eUpdates: For Agronomists & Farmers
News
K-State Soil Judging Team places sixth at national contest with top individual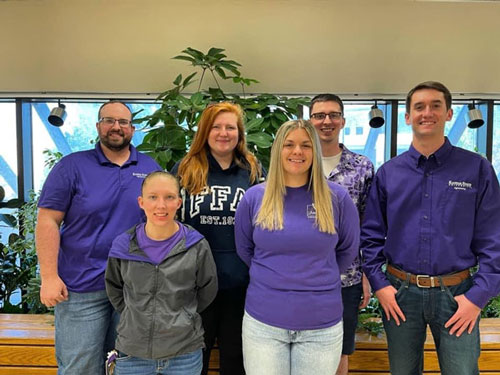 K-State's Soil Judging Team recently competed in the 2021 National Soil Judging Contest, which was conducted in a virtual format for the first time in its history. A total of 21 teams comprising 140 students competed in this year's contest. The K-State team performed well, placing sixth overall. Team member Jagger Borth placed first overall as an individual contestant.