Dr. Stephen Welch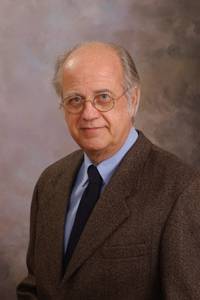 Professor
Theoretical Plant Modeling
Kansas State University
2104 Throckmorton PSC
1712 Claflin Road
Manhattan, KS 66506
Ph: +1-785-532-7236
Fx: +1-785-532-6094
Education
Ph.D. Zoology, Michigan State University, 1977
B.S. Computer Science, Michigan State University, 1971
Publications
Hammer G, Cooper M, Tardieu F, Welch S, Walsh B, van Eeuwijk F, Chapman S, Podlich D. 2006. Models for navigating biological complexity in breeding improved crop plants. Trends in Plant Science 11:587-593.
Koduru P, Dong Z, Das S, Welch SM, Roe J, Charbit E. "Multi-Objective Evolutionary-Simplex Hybrid Approach for the Optimization of Differential Equation Models of Gene Networks", IEEE Transactions on Evolutionary Computation, Vol. 12, No. 5, pp. 572 –590, 2008.
Wilczek A, Roe J, Knapp M, Cooper M, Lopez-Gallego CM, Martin L, Muir C, Sim S, Walker A, J.Anderson, Egan J.F., Petipas R., Giakountis A., Charbit E., Coupland G., Welch S.M., and Schmitt J. Seasonal and geographic variation in sensitivity and balance of flowering pathways. Science, 15 Jan 2009. doi: 10.1126/science.1165826.
Wilczek, AM, LT Burghardt, AR Cobb, MD Cooper, SM Welch, J Schmitt. Genetic and physiological bases for phenological responses to current and predicted climates. Phil. Trans. Royal Soc. B, in press.
Research
Theoretical Plant Modeling
Dr. Welch is a professor of Theoretical Plant Modeling.
Staff & Students
Teaching