Dr. Daniel Devlin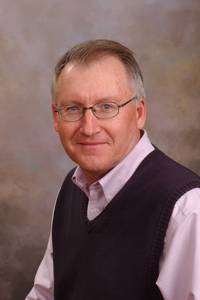 Director
Kansas Center for Agricultural Resources and the Environment
Kansas Water Resources Institute
Kansas State University
44 Waters Hall
1712 Claflin Road
Manhattan, KS 66506
Ph: +1-785-532-0393
Fx: +1-785-532-6563
Biography & Education
Ph.D., Agronomy, Washington State University, 1985
M.S., Agronomy, Kansas State University, 1983
B.S., Agronomy, Kansas State University, 1979
Publications
Osmond, D., N. Nelson, K. Douglas-Mankin, M. Langemeier, D. Devlin, P. Barnes, T. Selfa, L. French, D. Meals, M. Arabi, and D. Hoag. 2012. Cheney Lake Watershed, KS:NIFA-CEAP Watershed Project. p. 246-264. In D. Osmond, D. Meals, D. Hoag, and M. Arabi (Eds). How to Build Better Agricultural Conservation Programs to Protect Water Quality: The NIFA-CEAP Experience. Soil and Water Conservation Society, Ankeny, IA.
Research
My general research objectives and interests are in the areas of:
impacts of conservation practices on soil sustainability and water quality
discovery of and effectiveness of best management practices for nutrients, sediments, and pesticides as related to water quality impacts
developing of best management practices using GIS, models, and other methods
developing methods and procedures to evaluate the impact of management practices on water quality at the watershed level
All research projects that I am involved with attempt to answer questions that I need to answer in support of my extension programs. My projects typically are very applied and can be rapidly used by stakeholders.
View more information on Dr. Devlin's Research Projects
Stakeholders
My research projects serve a broad array of institutional and individual stakeholders - in-state and federal agencies charged with natural resource management, universities and colleges, agricultural organizations, cities, farmers and other citizens, watershed groups, and tribal governments.