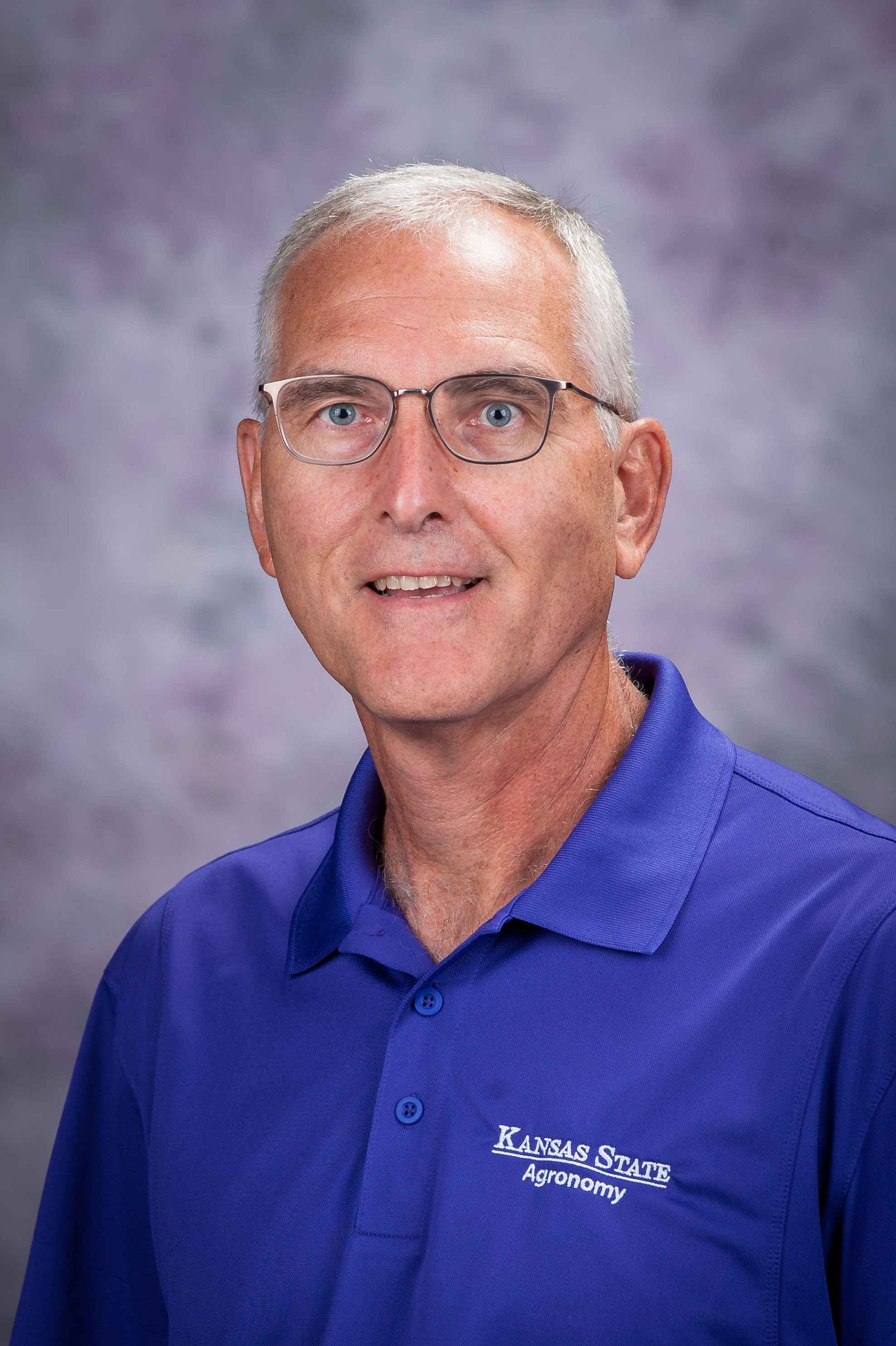 Kraig Roozeboom, PhD
Professor
Cropping Systems
3709 Throckmorton PSC
1712 Claflin St
Manhattan, KS 66506
Ph: 785-532-3781
Kraig Roozeboom grew up on a diversified crop and livestock farm near Pella, Iowa where he spent many of his summers "walking beans" and putting up hay in small square bales. His father installed several terraces on their rolling farm ground and was an early adopter of no-till crop production in the area. Kraig has had an interest in conservation and stewardship of natural resources ever since, especially in the context of crop production systems.
After obtaining a B.A. in Agriculture and Agribusiness from Dordt College in Sioux Center, Iowa, he spent five years as a research associate working in forage research at Iowa State University while pursuing his M.S. degree. In 1990 he came to K-State and served as the coordinator of the Kansas Crop Performance Tests for 16 years where he learned a great deal about Kansas crop production in the wide range of environments and cropping systems across the state.
After earning his Ph.D. in 2006, he served as Agronomy Extension Specialist in Crop Production and Cropping Systems until September of 2012, specializing in row crops, no-till cropping systems, and alternative crops to increase cropping system diversity.
In September of 2012 he transitioned into a research and teaching position with a similar emphasis in cropping systems. Additional areas of research include optimizing grain sorghum production practices, biofuel cropping systems, and alternative crops. He teaches Cropping Systems, a course for upper level undergraduate and graduate students as well as Crop Growth and Development, a core course in the Crop Production and Consulting option in Agronomy.
Research
Dr. Roozeboom's research program is focused on production systems for corn, sorghum, soybean, summer annual forages and other crops that balance sustainability and profitability. A major emphasis is exploring ways to optimize no-till cropping systems by evaluating crop sequences and rotations and increasing crop diversity via new crops and cover crops. Exploring cropping systems that maximize water use efficiency is another area of emphasis. He is also interested in field and statistical techniques to improve data quality and mean separation.