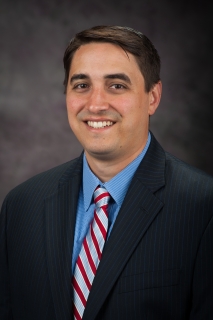 Ignacio Ciampitti, PhD
Professor
3701 Throckmorton PSC
1712 Claflin St.
Manhattan, KS 66506
Ph: 785-532-6940
Biography
Dr. Ignacio A. Ciampitti was born in Buenos Aires City, in Argentina. He received his degree in Agricultural Engineer at the University of Buenos Aires, Argentina.
During his time pursuing a Ph.D. at Purdue University, Ignacio worked as a research assistant, and was actively involved in the graduate students' representatives committee. Ignacio received several honors among them, Marschner Young Scientist Award, Gerald O. Mott Award, Bilsland Dissertation Fellowship, and the International Scholar Award from IPNI.
His research program focuses on integrating field, statistics, remote sensing and modeling research for understanding plant responses. Dr. Ciampitti has published several synthesis-analysis and review papers for corn, soybean, sorghum and canola crops.
Dr. Ciampitti has authored or co-authored + 150 refereed journal articles in the last 10 years. He was awarded with both Early Career Awards from Agronomy and Crop Science societies, Extension and Education Award, and research awards for Gamma Sigma Delta and Sigma Xi.
Currently, he is an Associate Editor-in-Chief for the European Journal of Agronomy, and part of the Editorial Board for Remote Sensing, Field Crops Research, and Forecasting journals. He is also a board member of the Crop Science Society of America. He recently has received awards for his early professional career achievements such as the Early Career Awards for Epsilon Sigma Phi and Gamma Sigma Delta.
Ignacio married Gloria in 2007 and they have three children, Simon, Josefina and Jeremías. For recreation, Ignacio enjoys time spent with family, the outdoors, swimming, and cooking.
Education
Ph.D. Crop Physiology and Nutrition, Purdue University, 2012
M.S. Soil Fertility and Plant Nutrition, University of Buenos Aires, Argentina, 2009
B.S. Agronomy, University of Buenos Aires, Argentina, 2005