David B. Mengel | 1998-2005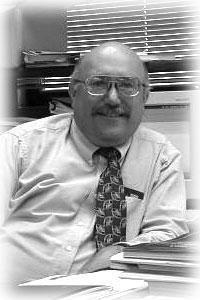 Dave Mengel (1948-____) was raised in the country near Crown Point, Indiana. He received his B.S. in Ag Education in 1970 and M.S. in Agronomy in 1972 from Purdue University, and Ph.D. in Soil Science from North Carolina State University in 1975. Before serving as Head, Dave worked at the LSU Rice Experiment Station from 1975-1979 in rice production and fertilization, and at Purdue University from 1979-1998 in soil fertility and crop production extension, teaching and research.

During his tenure as Head, the Agronomy Farm Ashland Unit more than doubled in size, the Sorghum Improvement Center, Distance Masters program and crop variety licensing were initiated, and a cooperative agreement was developed with Oklahoma State University to jointly fund a canola production and breeding program for the two states. Dave is an active member of the American Society of Agronomy and Soil Science Society of America. He served as Chair of Division A-4, Extension Education and S-8, Nutrient Management and Soil and Plant Analysis. A strong supporter of the CCA program and practicing agronomist's role in ASA, he was actively involved in the creation of Division A-9, Professional Practitioners, serving as the initial division past-chair, and represented the N.C. Region on the ASA Board of Directors.

Dave has received several awards, including the National Fertilizer Solutions Association Honorary Member Award in 1985, ASA Agronomic Achievement Award-Soils, in 1992 and Extension Education Award in 2003, and The Wagner Award from the Potash and Phosphate Institute in 2002. He was elected Fellow of ASA and SSSA in 1997.